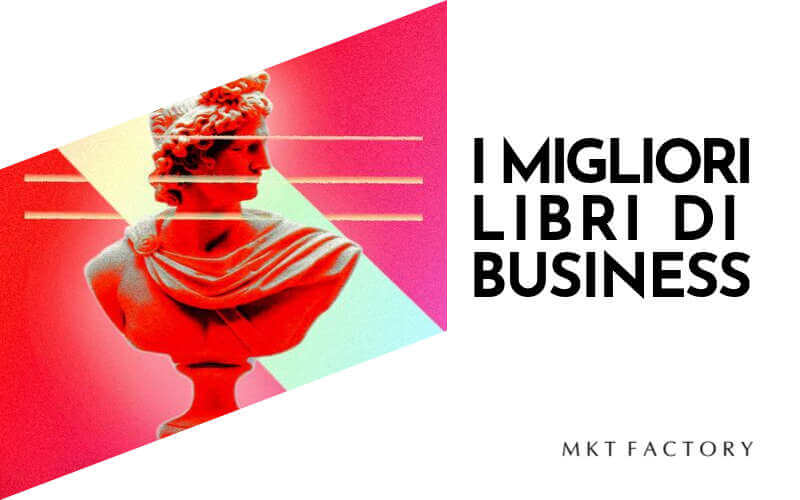 Tra le cose che amo di più al mondo sono i libri.
Non riesco a farne a meno. E allora approfitto per mettere giù per iscritto un'altra lista dei miei preferiti.
Spero che siano di tuo gradimento.
Se hai qualcuno da consigliare ti prego di farlo nei commenti sotto.
Intanto divertiti con questi.
---
Le armi della persuasione. Come e perché si finisce col dire di sì
di Robert B. Cialdini
Cartaceo – Ebook
---
La mucca viola. Farsi notare (e fare fortuna) in un mondo tutto marrone
di Seth Godin
---
Strategia oceano blu. Vincere senza competere
di Renée Mouborgne, W. Chan Kim
Cartaceo – Audiolibro – Ebook
---
Pensieri lenti e veloci
di Daniel Kahneman
---
Homo Deus: Breve storia del futuro
di Harari
---
I principi del successo
di Ray Dalio
---
The intelligent investor
di Benjamin Graham
---
Getting Everything You Can Out of All You'Ve Got: 21 Ways You Can Out-Think, Out-Perform, and Out-Earn the Competition
di Jay Abraham
---
High Output Management
di Andrew Grove
---
The Goal
di Eliyahu Goldratt
---
Good To Great
di Jim Collins
---
The Effective Executive
di Peter Drucker
---
Wooden on Leadership
di John Wooden
---
The Outsiders: Eight Unconventional CEOs and Their Radically Rational Blueprint for Success
di Thorndike, William N., Jr.
---
Il metodo Warren Buffett. I segreti del più grande investitore del mondo
di Robert G. Hagstrom